FPSO Overview
Learn more about the FPSO by exploring the unit below.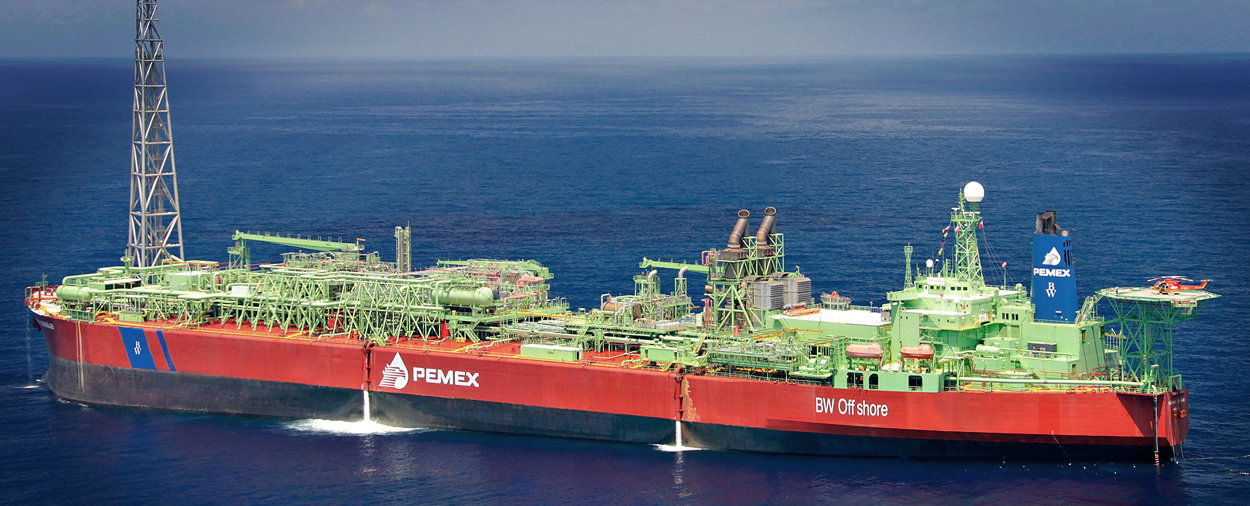 Turret & swivel stack
The turret anchors the FPSO in place, and allows the FPSO to rotate freely with wind and current.
The swivel transfers the oil and gas from the reservoir via the anchored part of the turret which is stationary to the ship side of the turret which rotates with the FPSO.
The turret and swivel allows deployment of the FPSO to locations with severe weather, and ensures safe operation in the most demanding conditions.
BW Offshore FPSO University
The FPSO University is established to give a broader understanding of the operational techniques of petroleum processing, and the function and construction of the plant and equipment used in the processing of petroleum reservoir fluids on Floating, Production Storage and Offloading units, FPSOs.
20 e-learning modules are made available for self-study, and are available for non-BW Offshore employees.
The modules will enable you to select learning materials that suit your own particular requirements. Modules can be studied at your own pace and should be studied in the order set out. The study time needed will vary from one module to another, and from one individual to another – recommend between 1 - 6 hours for each module.
To get access to the FPSO University, simply click "Create new account" under the Login section.