Progressing the future
Creating floating offshore wind champion BW Ideol
On 17 February 2021, BW Offshore signed a share purchase agreement to become a strategic owner of Ideol S.A., a global pure player in floating offshore wind technology.
Ideol S.A. will become a wholly owned subsidiary of a new entity named BW Ideol, as a globally leading fully integrated developer of large-scale floating offshore wind projects. BW Ideol will have clear strategic targets; growth as a technology and EPC services provider, expanding and maturing a significant portfolio of development projects and becoming a long-term asset owner and operator.

Ideol's competitive and proven floating wind technology is a key enabler to win upcoming projects, wile BW Offshore strengthens Ideol's development and execution capabilities leveraging extensive track record from complex offshore industrialisation.

BW Ideol will be a robust company with a strong project portfolio and high growth prospects.

BW Offshore and Ideol S.A, represented by CEOs Marco Beenen and Paul de la Guérivière, presented the transaction and the future strategy of the new company to the market on 17 February 2021.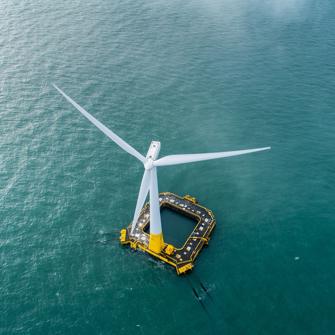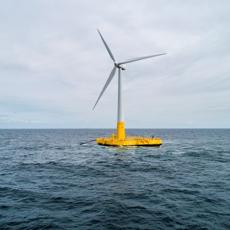 We see solid opportunities for developing offshore power production solutions to drive energy transition at a global scale. We are combining our four decades of offshore development, financing and operational experience with Ideol's proven floating offshore wind technology and expertise. Together we are creating a champion in this emerging market with significant long-term growth and value creation potential

Marco Beenen, CEO of BW Offshore